PIC16F648 Led Animated Clock Circuit Picbasic
Find the alarm clock circuit pcb design feature quite well around the display indicator is blinking LEDs with various effects PicBasic source code for ares proteus isis simulations and PCB files have. We also have a PIC16F628 microcontroller used version. Been a nice run.
@fhroz
Half-time, time, temperature, alarm, animation, hourly beeps (21-08) are available. 0.1 shows decimal degrees. To turn the alarm on or off setting kullanılır.alarm UP key, DOWN key is done with. Alarm output melody. PCBs diameter 25 c flag. This drawing is available in ares suitable anchor. Start-cent store can be found in the appropriate box. Display is 38 mm anode. Half-16F648 was used. Knowledge multiplies when it is shared.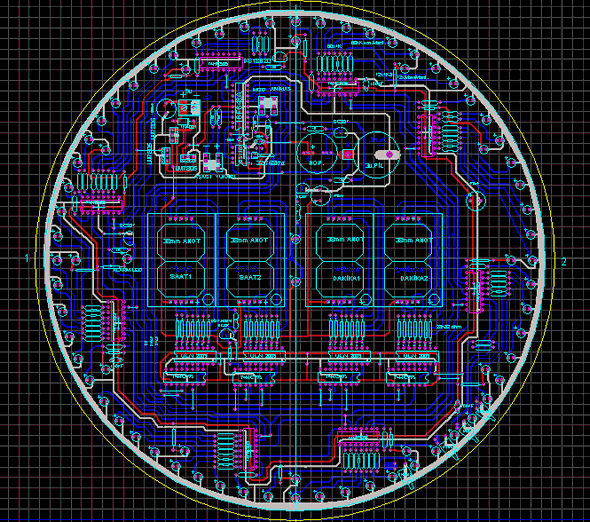 author @fhroz elektrobilim.org/forum/pic-uygulamalari/7618-led-saniyeli-yuvarlak-saat-derece.html">elektrobilim.org/forum/pic-uygulamalari/7618-led-saniyeli-yuvarlak-saat-derece.html
Thanks to those who contributed to preparing alternative link:
FILE DOWNLOAD LINK LIST (in TXT format): LINKS-18523.zip