DC to DC converter circuit 1400W SG3525
1400w 12v DC to DC converter circuit dc voltage converter circuit as symmetrical +-70V dc is turning sg3525 SMPS PWM control IC is used on the floor. In practice, the output transformer used optionally divided into two parts to meet more precisely 1400w power single core can also be used if nüvebulun. Primary and secondary windings of the wire used in the parallel connection used to be very thick.
Primary (which took part MOSFETs) 2 × 6 round wire secondary output section 5x1mm 6x1mm 2 × 24 round is hemmed in by a wire diagram, pcb winding outside the core have on the picture.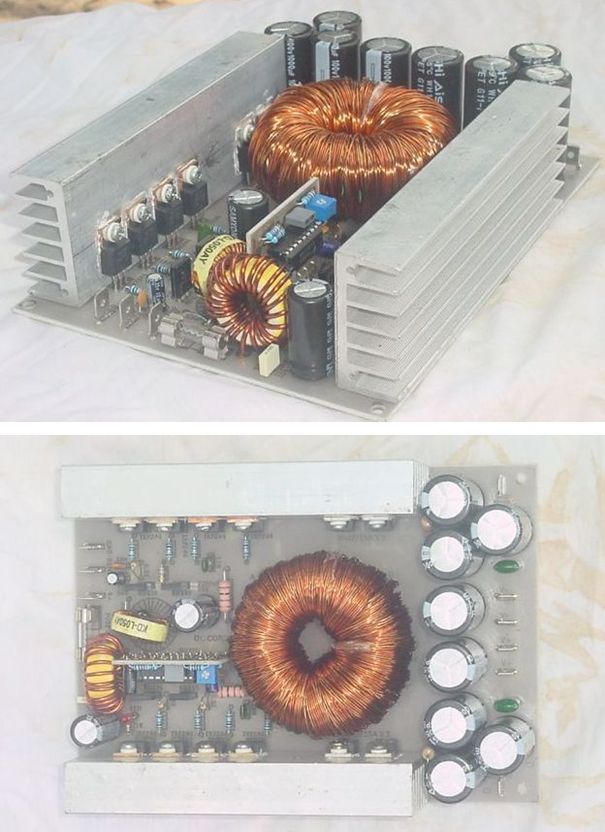 1400w DCDC
FILE DOWNLOAD LINK LIST (in TXT format): LINKS-19607.zip