12V DC to DC 350V Symmetrical Power Supply Circuit SG3525
Symmetrical power supply circuit 12v input voltage +350 V-350V integrated sg3525 used to control the PWM turns. Author Lamp amp is designed to run 350volt 400mA per channel output power, in addition to strong oladıkc +15 v and 78xx series regulator depending on downs.
Dc to dc inverter circuit SMPS (switched mode power supply) works as a lamp to my mind first, but the auto amp amp jolt in the car, etc. How to use the car going. I do not know what happens. Circuit of the circuit diagram, pcb diagram ETD49 transformer windings have the information.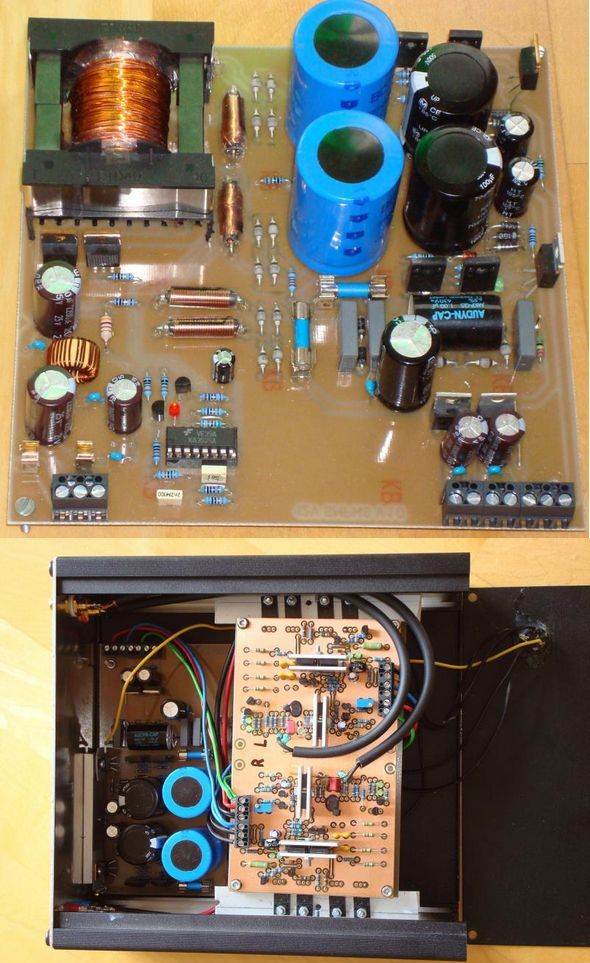 Source: high-amp.de alternative link:
FILE DOWNLOAD LINK LIST (in TXT format): LINKS-16128.zip