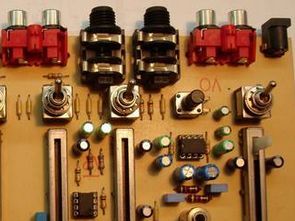 Microphone Input 4 Channel Mixer Amplified Circuit
Mixer circuit 2 x microphone input and audio input 4. It's a good thing the printed circuit layout easier to use with the optional sürügülü potentiometers normal potentiometer can also be used, but in this case is made or additional cable with additional pcb is prepared. Mixer circuit direct op amp can be connected to this output amplifier input (tl072) output. This output is at the same time, with the additional amplifier IC TDA2822M kuvvetlendiriliyor selector key using the headphone output or 1 .. TDA2822M 2w speaker can be connected.
Note: be careful when opening the sound output will be integrated into the headset TDA2822M 1w gives this value may be small, but it does not remove the power of a headphone.
Source: forosdeelectronica.com/f30/aporte-mezclador-compacto-6-canales-12356 alternative link:
FILE DOWNLOAD LINK LIST (in TXT format): LINKS-18424.zip