LTspice XVII is a schematic, circuit simulation program. LTspice has gone through a full rewrite process to improve the simulator's performance, fix bugs, and expand the simulator to run industry-standard semiconductor and behavior models. A digital simulation feature has been added, including co-simulation. Extensive enhancements have been made to the analog SPICE simulator, such as parallel processing and dynamic assembly and object code generation in the SPARSE matrix solver to make LTspice XVII the industry's ultimate analog simulator.
Many Linear Technology products are modeled with proprietary building blocks and / or proprietary hardware definition languages ​​that accurately incorporate realistic behavior with special macromodels. This enables rapid prototyping of an SMPS by simulation.
LTspice is designed to be used as your general purpose SPICE simulator. New circuits can be prepared with built-in schematic capture. Simulation commands and parameters are placed as text in the diagram using the generated SPICE syntax. Waveforms and device currents of circuit nodes can be drawn by clicking the mouse on the nodes in the schematic during or after simulation.
LTspice is a high performance SPICE simulation software, waveform viewer with models and enhancements to facilitate schematic capture and simulation of analog circuits. Includes macromodels for LTspice's switching regulators, amplifiers and a device library for general circuit simulation. There is a detailed help document on the use of Ltspice.
LTspice XVII includes a general purpose schematic capture program. It allows you to draw diagrams, create symbols, create network lists and cross probe simulation data. Unlimited schematic size and hierarchy are supported.
LTspice XVII includes an integrated waveform viewer that gives you full control over how the simulation data is drawn.
Basic Schematic Editing The schematic capture program is used to create new schemes or replace the provided sample circuits. Circuit size and depth of hierarchy are limited only by computer resources.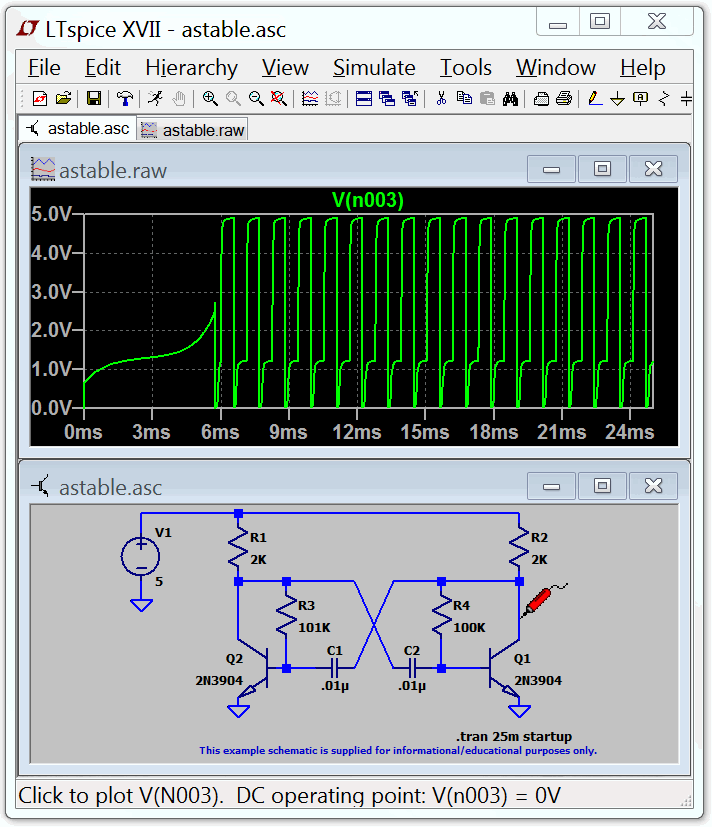 LTspice direct download link: ltspice.analog.com/software/LTspiceXVII.exe
FILE DOWNLOAD LINK LIST (in TXT format): LINKS-26391a.zip