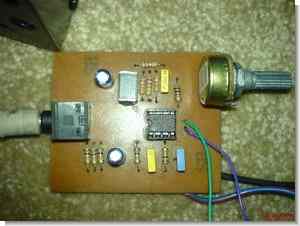 Active Sub-Bass Filter Circuit TL072 Op-Amp
Prepared by: Ahmed Saykal – Subbass filter circuit based on TL072 opamp not only more complex, integrated and a few passive components prepared with 5.1 sound system a lot, but to be effective in certain circuits of this type are used. Sub-bass filter circuit symmetrical +12 volt supply and l7912 l7812-12volt regulator with an integrated circuit made ​​rbesl.
Sub-Bass Filter Circuit TL072 TL072A TL072B
■ Wide common-mode (up to VCC +) and differential voltage range
■ Low input bias and offset current
■ Low noise en = 15 nV/√Hz (typ)
■ Output short-circuit protection
■ High input impedance JFET input stage
■ Low harmonic distortion: 0.01% (typical)
■ Internal frequency compensation
■ Latch-up free operation
■ High slew rate: 16 V/μs (typ)
The TL072, TL072A and TL072B are high speed JFET input dual operational amplifiers incorporating well matched, high voltage JFET and bipolar transistors in a monolithic integrated circuit.
Of the control circuit and power supply PCB drawings are prepared by Proteus ares files:
FILE DOWNLOAD LINK LIST (in TXT format): LINKS-9006.zip