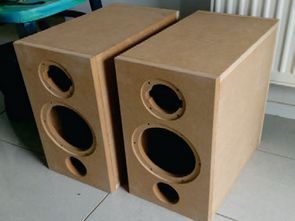 Active Studio Speakers Crossover Class D Amplifier Circuit
Low frequency TDA8954 class D power amplifier circuit frequency crossover circuit and digital signal procesor (DSP) complete 2-way active speaker system, simulation schematics pcb desing and Speakers solidworks Speakers coreldraw autocad desing
low – frequency amplifiers in Class D and their use in active bi-amp speaker systems. It also deals with it by means of a digital signal band division structure signal processor (DSP) programmed as the upper and lower passes and by the construction of the speaker speakers themselves. This work contains complete
structural substrates for the manufacture of the product and measurement for a functional one
prototype. The design of the total engagement can be seen in block diagram a in more detail in the diagrams of each module.
The prototype circuit board of the power amplifier module was made as a two-sided and overwhelmed with the largest floor area to prevent interference to the environment, since the amplifier generates a substantial 340 kHz output at its output amplitude. Its involvement is identical to the above scheme.
As a building material, hard and heavy materials with a large interior are mostly used damping. As an example, MDF, DTD, plywood, cheaper speakers ABS plastic. MDF is used in this construction. On internal exudation the baffle will be used wool, which has sufficient damping efficiency in bulk frequency range.
TDA8954 Class D Amplifier Circuit
Stereo or mono high performance amplifier in Class D in an integrated case. Designed to achieve 2×210W to 4 ohm loads in stereo single-ended (SE) or 1×420W to 8ohm load in mono Bridge-Tied Load (BTL) involvement. It combines advantageous D class properties (efficiency 93% up to 4 ohms of load) HiFi sound quality comparable to AB class amplifiers. The amplifier operates at a voltage range of ± 12.5 V to ± 42.5 V and has a low current collection. As is evident from the graphs in the datasheet, the amplifier achieves a fairly low level low distortion to about 300 watts (8 ohms), resulting in sharp distortion growing. Also, it is obvious that the amplifier has a higher ejection, especially at high tons
FILE DOWNLOAD LINK LIST (in TXT format): LINKS-25904.zip