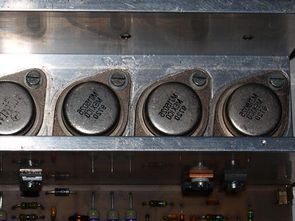 2N6609 2N3773 HiFi Amplifier Circuit 550W
Since TO − 204 sheath power transistors are used, cooler, pcb assembly etc. a challenging but high quality design.
The amplifier has Output short-circuit protection. T22 and T23 take current measurements over 0.47-ohm resistor and take the T11 and T12 to the cut and go to protection. You can increase the protection sensitivity by reducing the resistance value of 82k R32 and R33.
PCB schematic drawings are also available as an additional module in the 3-stage (DC protection, delay, high temperature) speaker protection circuit based on TL071 opamp. In addition to the scheme in the PDF document, I added the modified scheme in the picture format.
RMS output power: 400w
Music power 550 W.
Nominal speaker impedance: 4-Ohm
Execution speed: 30 kHz.
Frequency response: 5 Hz to 60 kHz (-2 dB).
130 dB interference voltage.
Input sensitivity: 6 V
Impedance: 10 kohm
Supply voltage: ± 70V
Distortion: 0.2%.
550W Amp Circuit Circuit diagram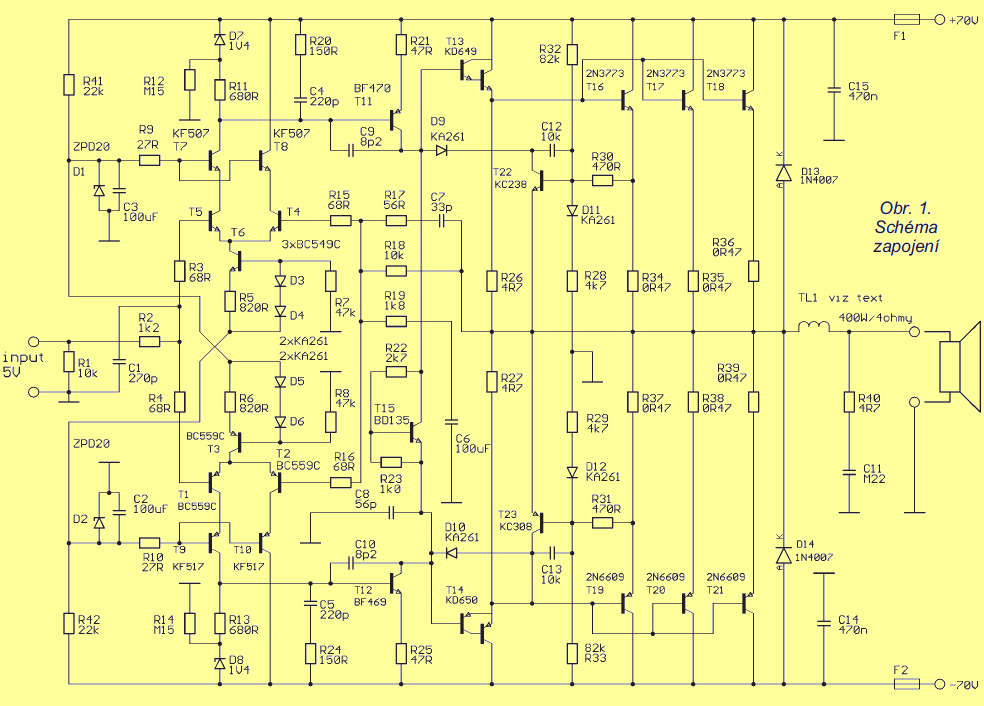 source: audioweb.cz/viewtopic.php?id=12558
FILE DOWNLOAD LINK LIST (in TXT format): LINKS-26466a.zip