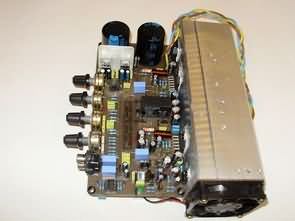 Stereo Amplifier Project with LM3886
LM3886 integrated amplifier is a very popular application I have made a custom design I've done, I share it.
There are differences between the PCB primarily with photos, some of the material in my hand because of some values in the development stage. – you get based on the drawing of the PCB.
the value for Res: (Vamp-20V)/70mA power (Vamp-20V)x70mA
the value for Res tone: (Vamp-20)/30mA power (Vamp-20V)x30mA
The amp feeds LM3886 Datasheet you exported the file and accordingly these resistors should be selected according to the impedance of the speaker should be calculated.
the + and – supply routes, lines and the speaker of the day should be covered with solder.
Rain for resistors in the 10-15K can be selected according to the choice between. My suggestion is 10kohm.
The output of the Mean number of lm3886 3, coil 1.2 mm wire leg on top of my fit 10 rounds of resistors 2W resistors, I used this way.
Lm3886 insulate it from the cooler and regulators.
LM3886 Amplifier Project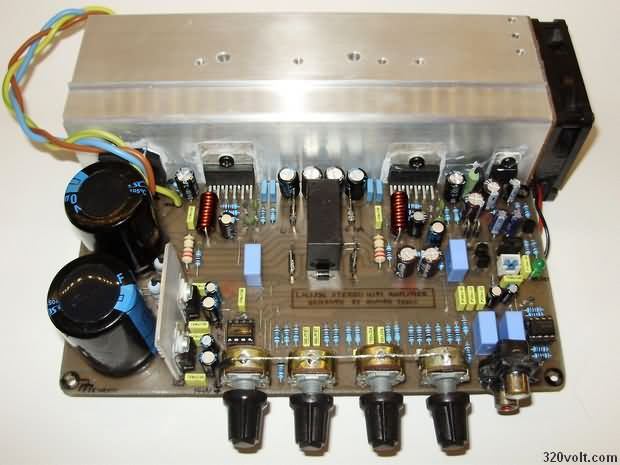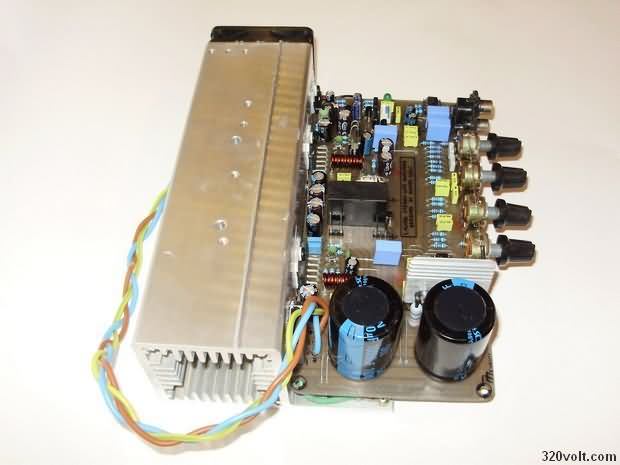 The main purpose that I used the heatsink for the regulator Tone Control capacitor (15000uF) between the opamp with the shield (shield) on the task. So necessarily must be connected to the GND line.
If you used a metal box, that's my proposal. The circuit in o cable with metal card holders or the box where it says (on the left that thick 1-1.5mm2) the connection should be made. Gnd pots on the circuit in a metal box for the line I don't need to link to. Except gndy necessarily need to be metal. In the same way, LM3886 without coolers metal box, must be connected to the chassis of stars.
Bounding main supply and AC cables or speaker protection or pictures like that in (especially hop. for protection) shielded cable should be selected.
apart from this, I would recommend that insurance be used in pcbsin. If capacitors were to be added it would be nice if, between open.
the Therm A:, lm3886 normally have thermal protection, but as an additional protection, the thermostat can also be used )optional) . In this case, the current pass is so cold when the thermostat is normally closed at 60-70 degrees can be used. If you did not, that episode short-circuit should be made.
Also some omissions here were drawn thicker thicker the wire should be connected to the PCB. 0.8-mm is recommended.
Diode Bridge 6-8A (KBU10M, KBU8M etc.) can be used.
Lm3886 Stereo Amplifier Project pcb files:
FILE DOWNLOAD LINK LIST (in TXT format): LINKS-25426.zip