Complete Speaker Protection Circuit
Transistor protection circuit for the amp speaker I've shared before, "and led Delayed-Exciting DC Speaker protection circuit" The advanced form of the application is different.
with the characteristics of the speaker protection circuit; detects a DC voltage leakage which can damage speakers, the speaker disconnects the amplifier from short-circuit (overcurrent protection), overheating protection and thermostat with LED indicator present.
Speaker Protection Circuit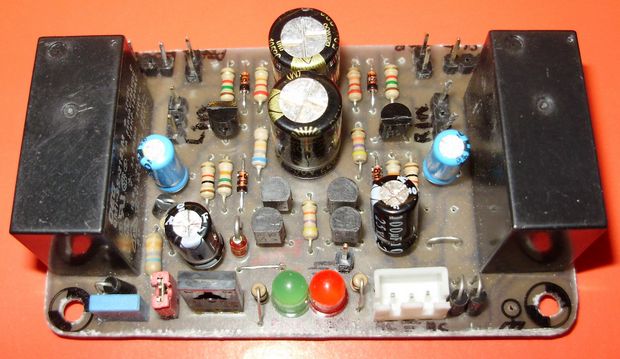 -R and L in the transistor amplifier + pro places the supply line from the output resistance of emitter end before the tr must be connected. Amfide how many en have, in parallel. So in this State, the 2 + 2 trli amplifier.
-Res resistors 12v relay to exceed level should be selected by evaluating the 12v to u,
-Circuit feed if the separate power supply gnd in line if amp should be taken from those stars gnd.
-Metal boxes from the screw to pad gnd connection to ' ' place the Earth near the land behind the icon with led cable can use by making the jump.
-Therm A, normally conductive (i.e. cold) 60-70 degrees optional thermostat. To select which is the short circuit should be done.
pcb, schematic files:
FILE DOWNLOAD LINK LIST (in TXT format): LINKS-25421.zip