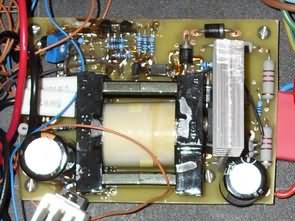 Adjustable SMPS Laboratory Power Supply UCC28600 0-30V 5A
Adjustable Laboratory Power Supply SMPS design a lab power supply switching concept, which will work in kvazirezonancním fashion. The source should have one symmetrical output 0 to ±30 V / 5A (UCC28600) and one output single-ended +5V / 2A. (TOP243) Equipment opatrete digital indication of the output voltage and current and the electronic protection during short circuit. Characteristics of the resources to simulate in the program PSpice, design of each board printed circuit con in the Eagle program.
UCC28600 Adjustable SMPS Circuit Schematic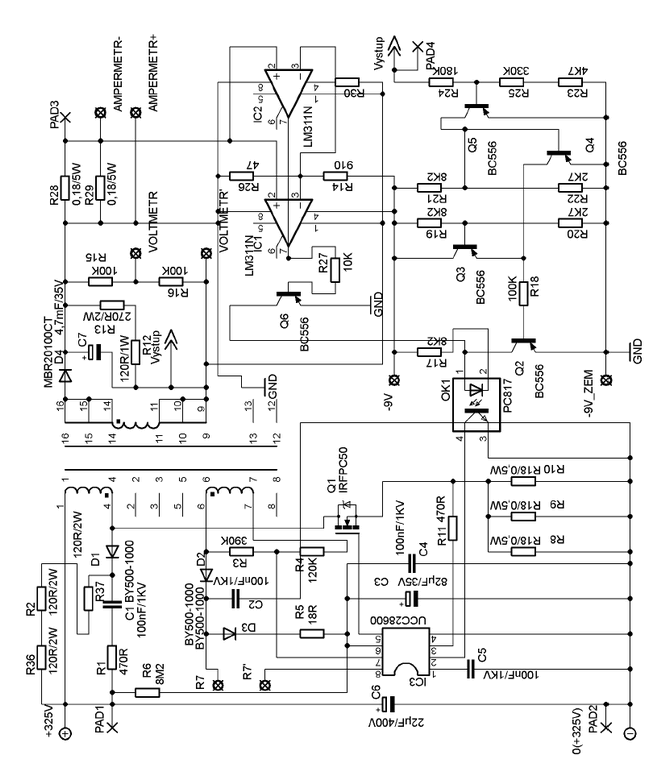 Based on previous design work through the construction of kvazirezonancního laboratory the power supply predepsaných parameter, including the design of a suitable transformer. The involvement of animate and through measuring its parameter, the received results compare with the parameters ocekávanými even obtained in the within the computer simulation.
0-30v lab power supply circuit pcb schematic all files alternative links:
FILE DOWNLOAD LINK LIST (in TXT format): LINKS-25643.zip