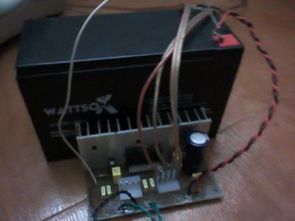 4X50 Watt Bridge Car Amplifier Circuit TDA7560
Previously, "TDA73XX Series with 4x Car Amplifier Circuits" article TDA7560 integrated can be used in circuit I shared, but the PCB drawing double-sided This was disarmed PCB drawing unilaterally made ​​easier .. already let me tell you integrate in their own bridged additional bridging done .
TDA7560 4X50 Watt quad bridge car radio amplifier
TDA7560 is a breakthrough BCD (Bipolar / CMOS / DMOS) technology class AB audio power amplifier in Flexiwatt 25 package designed for high power car radio. The fully complementary P-Channel/N-Channel output structure allows a rail to rail output voltage swing which, combined with high output current and minimized saturation losses sets new power references in the car-radio field, with unparalleled distortion performances.
TDA7560 circuit test
Share circuit of the forum members @ferhat8484 Thanks to those who contributed to preparing resources:
FILE DOWNLOAD LINK LIST (in TXT format): LINKS-20998.zip