TDA1524 Preamp Tone Control Circuit
Preamp circuit is TDA1524 from the company Philips. His involvement This circuit can with a minimum of external components to change the volume, balance, treble and bass. Its advantage is that all settings adjustment is performed by changing the voltage on the corresponding pins of the circuit and that for both channels at the same time.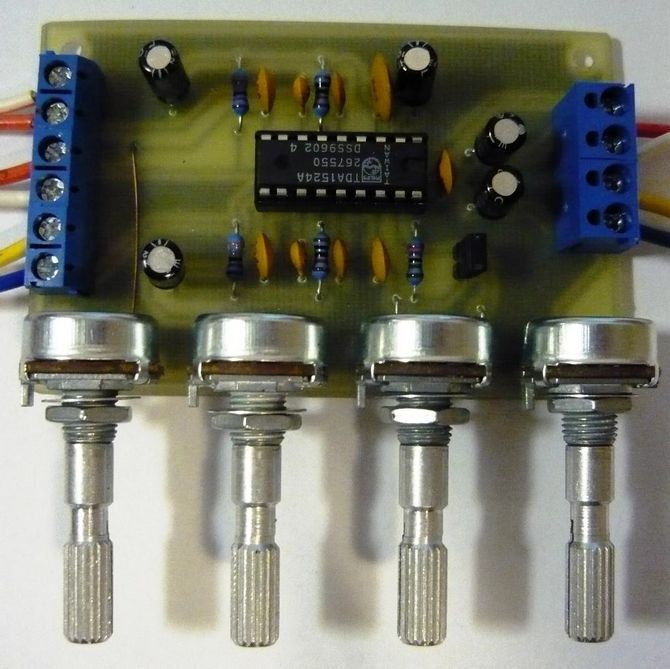 Thanks to this, it is not necessary to use high-quality tandem potentiometers, which are expensive, but just simple potentiometers. Another advantage is that the circuit is not prone to the murmur of the potentiometers, which manifests itself e.g. when changing the volume.
Catalog wiring taken is followed by the dc link, which improves the control signal. The parameters declared by the manufacturer will be listed and compared
Preamp Tone Control TDA1524 Circuit
tda1524 circuit pcb schematic all files alternative links:
FILE DOWNLOAD LINK LIST (in TXT format): LINKS-25525.zip