PICKIT 2 USB Programmer PCB Original Clone
Famous PICKIT 2 usb programmer a lot of copy's of these cog of the main circuit cropped portions of the material have been canceled in cases of application PICKIT second one a copied pcb drawing sprint layout crafted with. Layer format calender circuit drawing file in the free viewing program (viewlayout50.exe) and open you can get print out.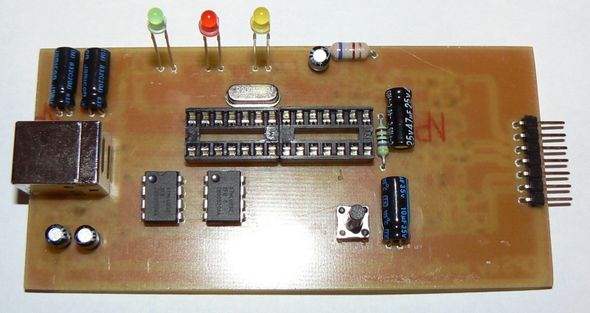 Circuit microcontroller based on PIC18F2550 and a programmable circuit is useless without the second program on your computer after you install PICKIT PK2V023001.HEX file to install another programmer with PIC18F2550 programmer can use `debug etc with copy PICKIT 2. All transactions as you can.
Source: www.jendaelektro.ic.cz alternative
FILE DOWNLOAD LINK LIST (in TXT format): LINKS-14376.zip