PID motor control circuit PIC18F2550 Labview
PID motor control circuit based on Labview PID Motor Control microcontroller pic18f2550 Pic18f2550 program can be used with pic18f2550 rc2/ccp1 motor is controlled with kublör opto isolated port irf540 mosfet with motor control. PID control for the project C codes and Labview (PID.vi, Integral.vi etc.) codes.
In addition, the author prepared a simple, handy pic18f2550, I added the file into the schema Development Board pcb ciziminide may be useful.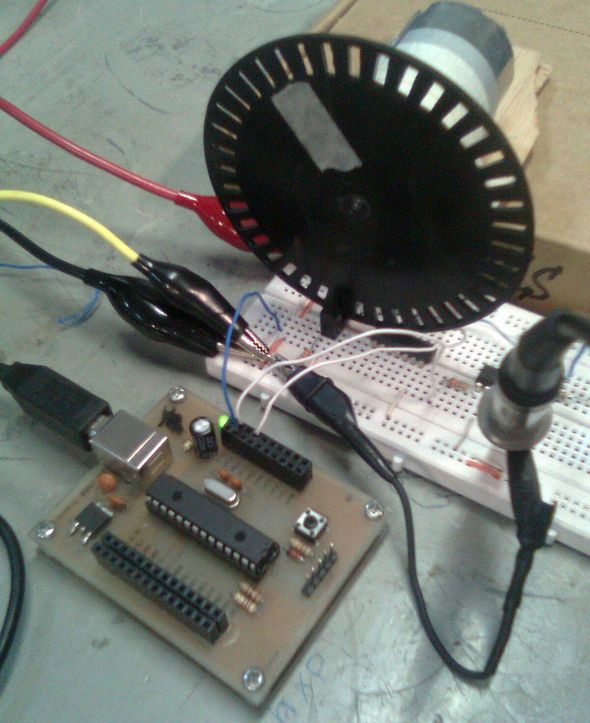 Source: cristpalma.blogspot.com/2011/11/control-pid-para-motor-dc-lectura-y.html alternative link:
FILE DOWNLOAD LINK LIST (in TXT format): LINKS-18848.zip