Amplifier D-class Music power 500W. (RMS 300W) NE5532, IR2184, KNP9120 mosfets. A simple D-class amplifier, based on a modified version. Protection of the amplifier against a short circuit at the output, clipper Limiter.
Class Amplifier Characteristics:
RMS power: 300 watt
Load resistance 4 ohm
Supply voltage +63/-63v DC
Frequency range: from 5Hz to 80-180Hz (depending on the position of the LPF)
Adjustments: volume and low-pass filter (80-180Hz)
Sensitivity: 0.5v;
Circuit Schematic Class D 500W Amplifier
Assembled Amplifier 500W Class D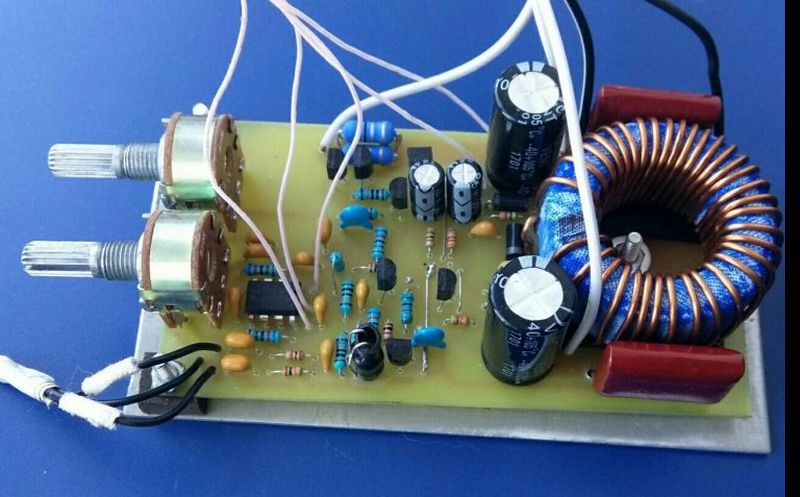 At the input there is a simple adder of two channels, the signal is amplified by the ne5532 op-amp, and filtered depending on the position of the dual variable resistor. The signal is then sent to a comparator which compares the output signal with the input signal.
The IR2184 half-bridge driver switches powerful field switches with a frequency of self-oscillation, which depends on the coefficient. gain, capacitor C10, the speed of the keys themselves and the output filter. The principle of operation of the clipplimiter is simple, when the sine is limited by the supply voltage, the self-oscillation frequency drops sharply, which entails high-frequency pulses that are poorly filtered even by the output filter.
When needles appear, the photoresistor is illuminated, which reduces the overall gain of the circuit. Short circuit protection is based on a shunt and a trigger that turns off the driver when the output current is exceeded.
I also added a working amplifier model for Multisim (I made the IR2184 model myself according to the manufacturer's data).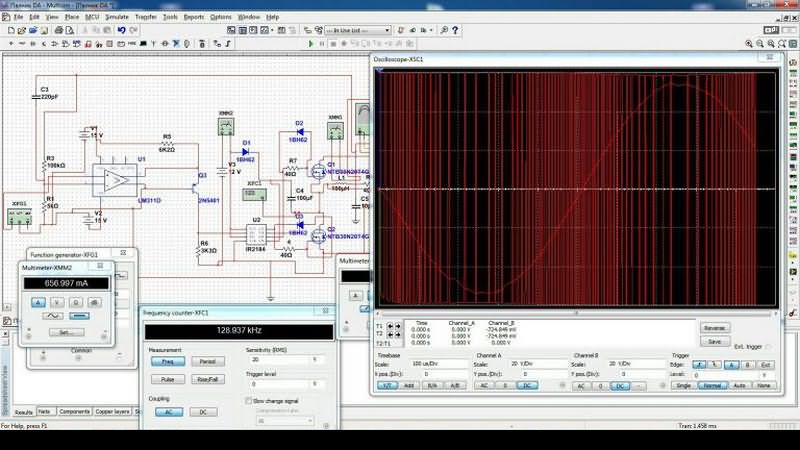 Screen for calculating the inductor for the output filter. I used a PC40 ferrite ring with a gap.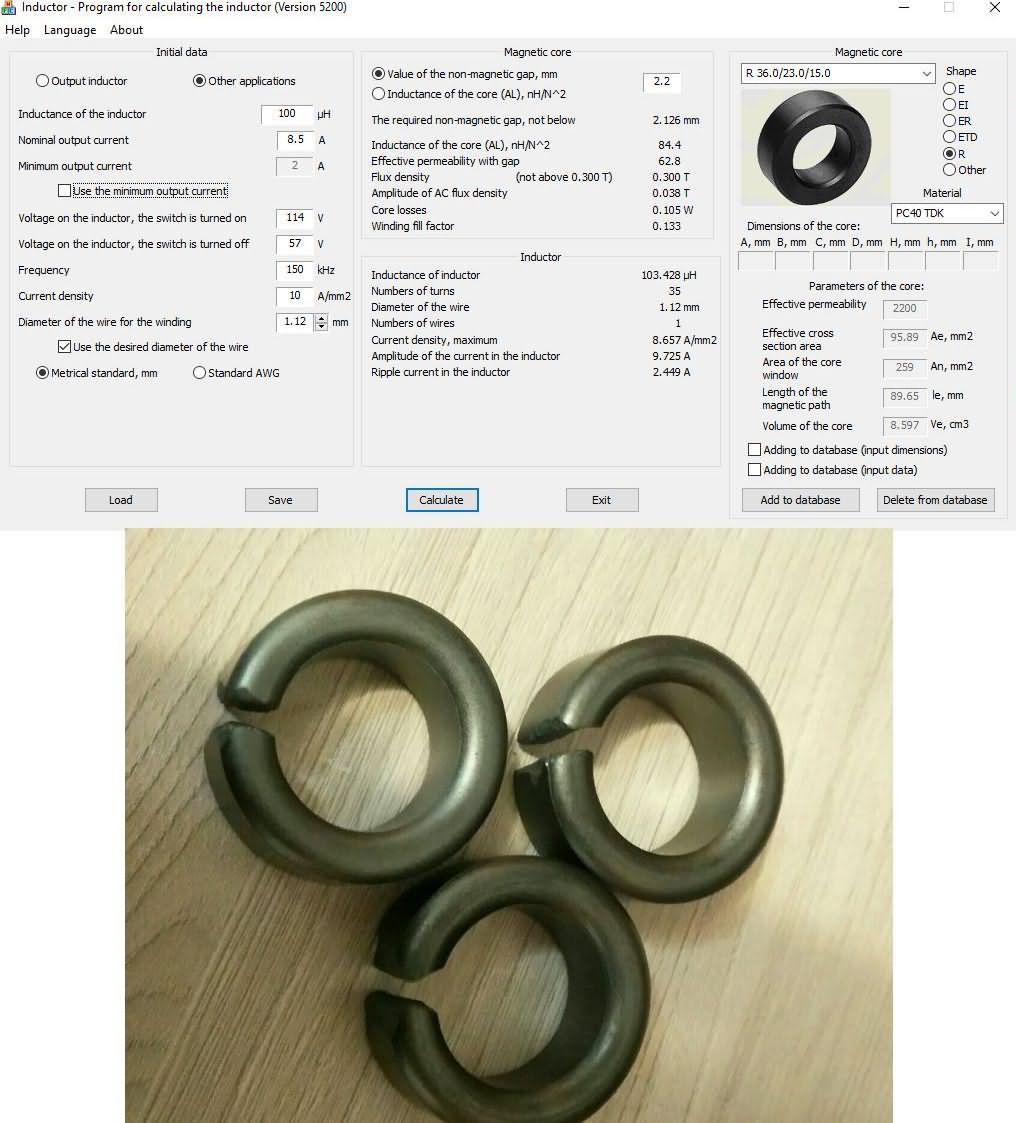 RMS 300W Class D Amplifier PCB file 500w-clas-d.zip pass: 320volt.com
source darkamp.ru
Published: 2023/03/19 Tags: audio amplifier circuits, class d amplifier circuit, transistor amplifier