TDA7294 Car Subwoofer Amplifier Circuit TL494 DC to DC Converter
Electronics Projects, TDA7294 Car Subwoofer Amplifier Circuit TL494 DC to DC Converter article "dc dc converter circuit* ic amplifier* tda7294 amplifier circuit* tl494 circuit* " tagged with
Probably the most sold TDA7294 integrated amp bass amp became one of the TDA7294 this application even though the car is designed to be used in part thanks to the TL494 controlled SMPS circuit 12v battery voltage symmetrical entered as 2x40v upgraded.
To take full advantage of integrated TDA7294 supply voltage selected at the highest level, but you get the information you want a good cooler cooling fan must be connected even on the circuit TL072P also filter op amp has adjustable bass frequency. EI33 transformer SMPS used in section 1 and section input output coil windings 2 × 2 × 5 laps 14 laps the car amp pcb design of the project, the layout is very stylish worth doing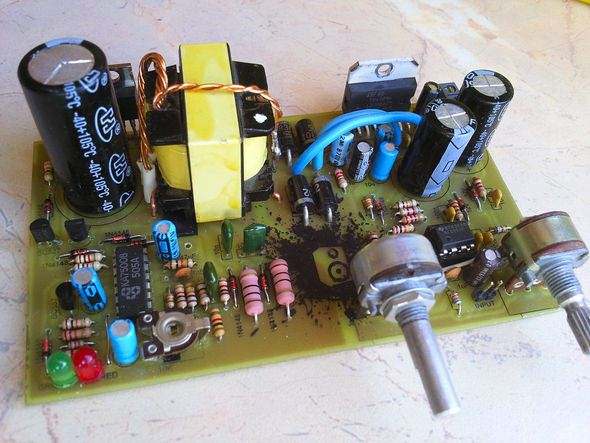 Source: diy.elektroda.eu alternatf link: tda7294-car-subwoofer-amplifier-circuit-tl494-dc-to-dc-converter.rar
Random electronic project: PIC16F628A Example RF Transceiver Circuit with PIC-C suggest reading the article. microchip projects, microcontroller projects , pic16f628 projects provided information about the.