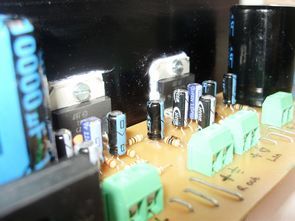 TDA7294 Amplifier Circuit 2X100Watt
TDA7294 amplifier circuit design, as distinct from other solid power supply on a single PCB layout has a regular All inputs and outputs are via terminals. Proteus ares of project drawings are printed circuit boards. PCB design belongs to me.
TDA7294 is symmetric lowest 2x10v supply (+10 v-10v) and highest 2x40v (+40 v-40v) can be fed with dc.
TDA7294 amplifier circuit's proterus ares PCB files:
FILE DOWNLOAD LINK LIST (in TXT format): LINKS-14337.zip